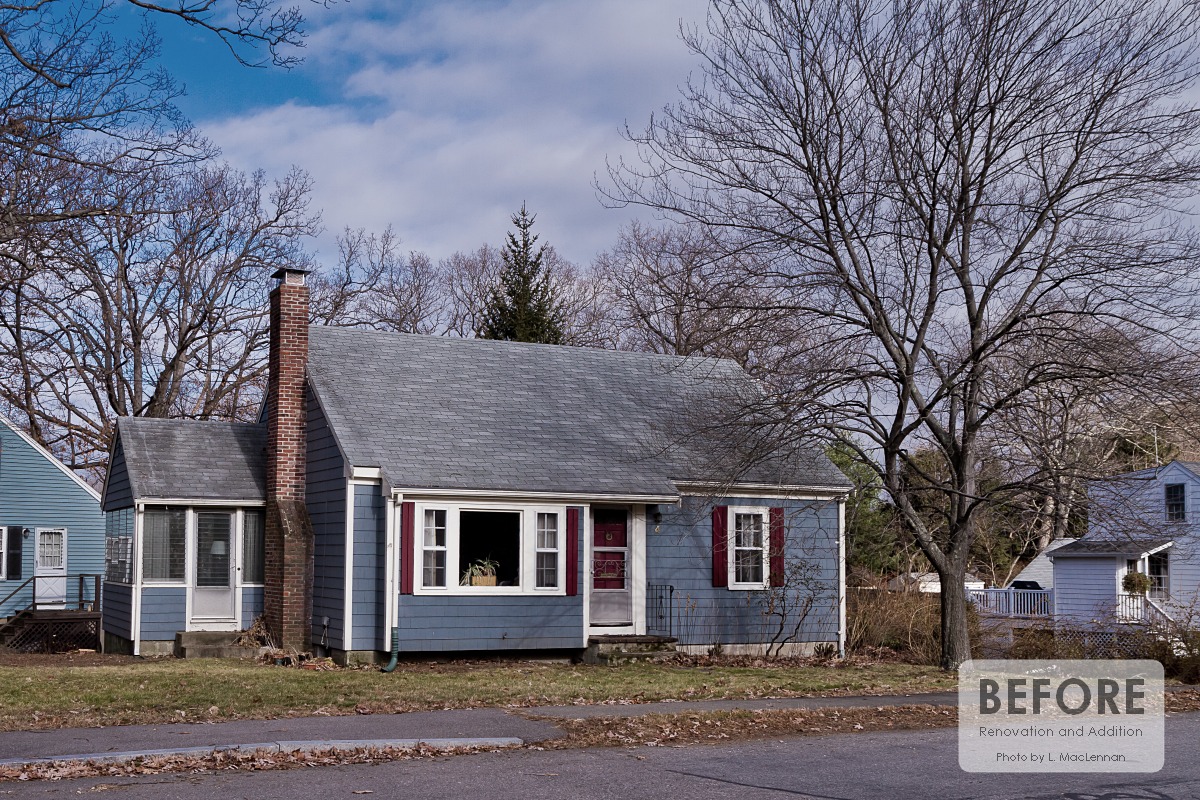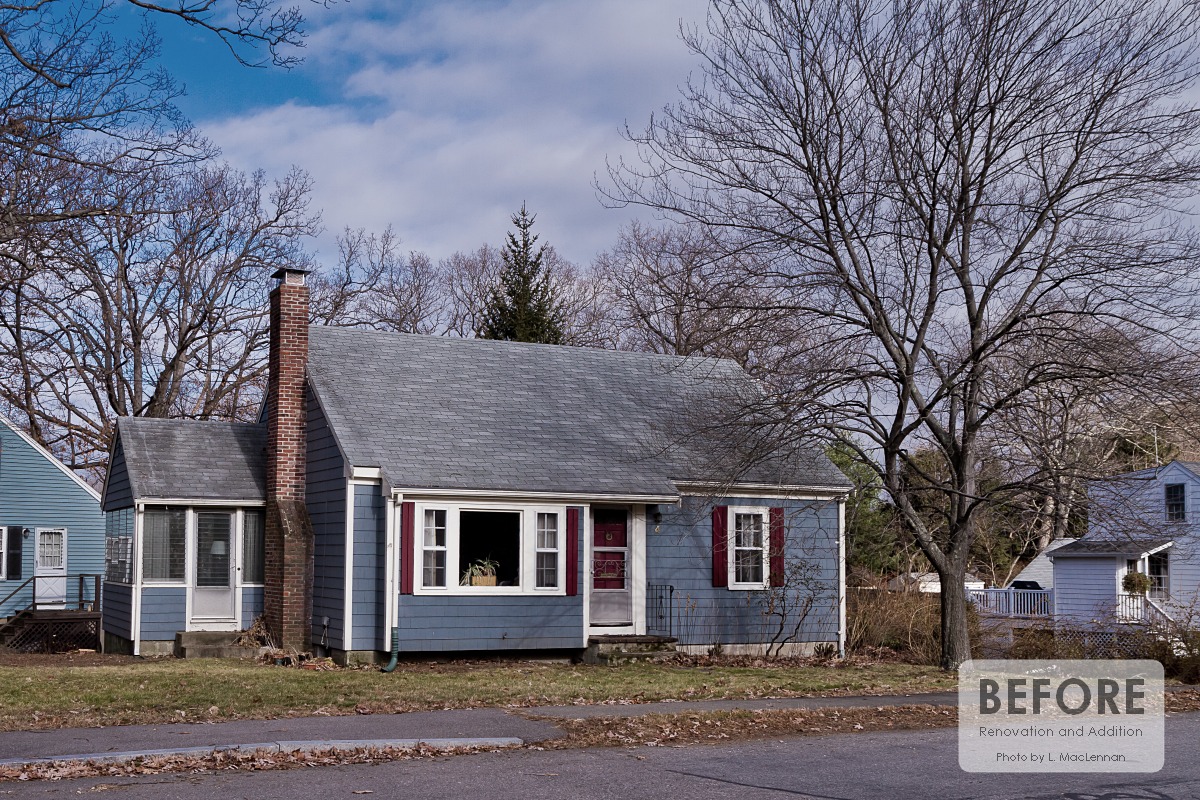 Needham DEEP ENERGY RETROFIT - Needham, Ma
After a major renovation and addition, this former Cape style home has been expanded with a new fresh contemporary look and a deep energy retrofit.
The traditional half story on the second level has been converted to a full second floor. The introduction of a two story living space provides much needed relief from the lower ceiling height of the first floor. The elongated and increased south-facing windows help to passively heat the home and bring daylight deep into the space. Above the garage, a wide-open space accommodates a home photography studio and doubles as an event space.
INDOOR SPACES. The house, built in the early 1950s with small dark rooms and low ceiling heights, had few updates since its original construction. The home now includes an open floor plan, improved daylighting, and a bright kitchen that opens to the main living area with a cathedralized ceiling.
INSULATION. This deep energy retrofit includes a super-insulation strategy combined with aggressive air sealing, high efficiency air source heat pumps, heat recovery ventilation, and 8 kW of PV. The resulting home yields exceptional energy performance with a HERS index of 12, making it roughly 88% more efficient than a new code-built home.
NET POSITIVE ENERGY. As with any home or building, actual energy consumption is partially dependent upon occupant behavior. In this case, the energy performance is exceptional - slightly better than net zero - achieving 85kWh of net positive energy annually for an EUI of -0.1 kBtu/sf/yr.
SERVICES: GREEN ARCHITECTURE
AWARDS
Silver PRISM Award
PUBLICATIONS
DESIGN BASICS
Square Footage: 3,100
Bedrooms: 3
Bathrooms: 1.5
ENERGY
EUI: -0.1 kBtu/sf/yr
Better Than Code: 88%
Cellulose and continuous rigid insulation, Air source heat pumps, ducted & ductless, Heat recovery, Electric resistance
HEALTH
Fresh air ventilation system with energy recovery, No VOC materials
PROJECT TEAM
ZeroEnergy Design
Architecture & Mechanical Design
Eric Roth Photography
Photography